our mission to improve the health of humans, land, and animals starts with sourcing.
How your food is raised and grown plays a vital role in the environment.
Ethical, honest, and practical sourcing is crucial to our families' future.
The ranches that our beef is raised on is more than a ranch, it is an ecosystem that plays a direct role in our well-being.
Our high level sourcing standards produce the best meat on the planet, for the planet.
That's why we support USA ranchers that raise their animals the way nature intends.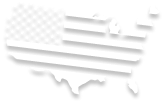 OUR ALL-AMERICAN BEEF STANDARDS INCLUDE:
Raised in the USA
100% Grass Fed Beef
Only Clean & Simple Ingredients
No Hormones
No Antibiotics

AUDUBON CERTIFIED STANDARDS
Animal Health & Welfare
Environmental Sustainability
Habitat Management
Forage & Feeding
Blue Nest Beef Journal
Open your mind to new ways of thinking and join us on this journey to restore our roots.